Prompt Books


I buy books to teach me
how to write poetry.
The only thing that oozes
from my pen is the anger
that I wasted my money
on a meager series of prompts
and suggestions
and definitions of form.

For my money I want a sausage maker
that will grind the stuff of my life
and create some breakfast meat
that I can eat on a Saturday morning
waiting in a quiet house
for everyone else to wake up.

Butterflies


At the Museum of Natural History
in the City of Brotherly Love,
where I volunteer,
among the dusty mammal exhibits,
is a butterfly room.
In the heat, turned way up,
the butterflies bask and flutter.
Rotting bananas left out
to feed flying gemstones.

A group of thirty kindergartners,
on a field trip, waiting for an elevator,
surround me, jumping up,
screaming, grabbing
for a dinosaur sticker.
I feel like the rotting banana
to their butterflies.
© 2010, Thomas Jay Rush, All rights reserved

Thomas Jay Rush is the owner of a small internet-based software company, a fact he chooses to ignore, focusing instead on writing short fiction, poetry and a recently completed first novel, Doylestown
. Mr. Rush lives with his family in Southeast Pennsylvania.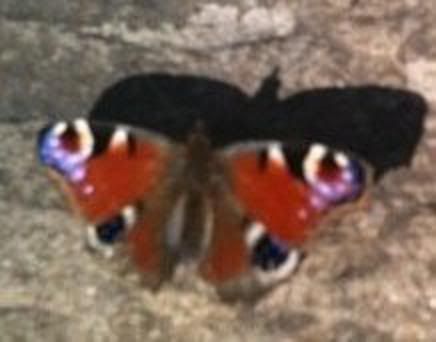 "Flutterbye" Photo by: Susan Campbell